Volkswagen TDI Post Emissions Scandal
Posted Wednesday, Nov 09, 2016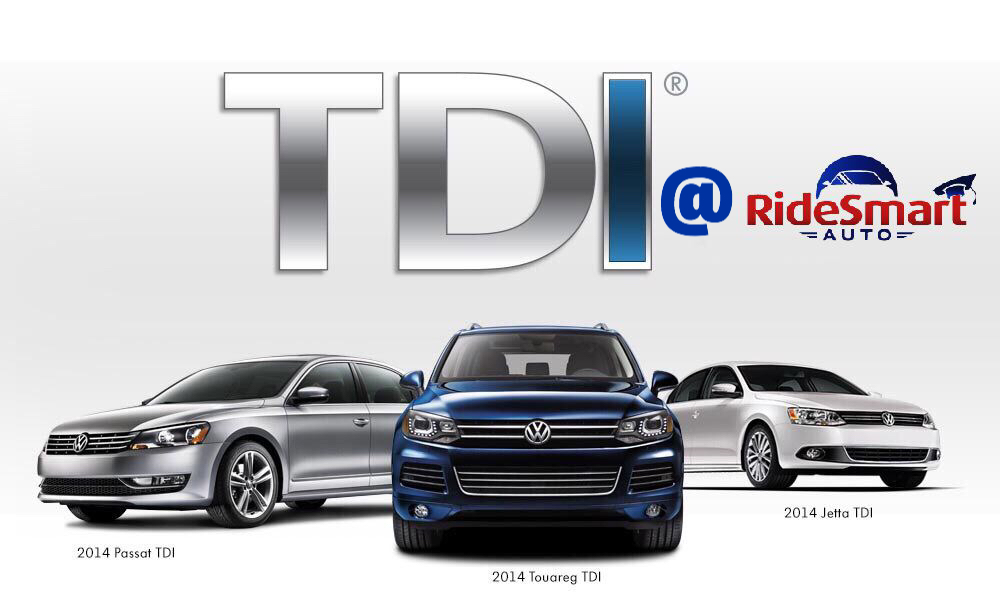 In the wake of the Volkswagen diesel emissions scandal, many people are left wondering whether they should be buying one of the affected cars. In this piece, we will clear up the confusion surrounding Volkswagen TDI models, and show you why it may be a smart investment to buy one. For those not familiar, Volkswagen outfitted their TDI models with a "defeat device", designed to cheat U.S. EPA emissions testing. Once the car had made it through testing, the device switched off, and the car emitted far more pollution than the EPA says is acceptable. When it was discovered that VW had cheated on their emissions testing, they were made to pay billions in restitution, and buy back all affected vehicles at the original price from the owners. Looking to make some extra cash after forking over billions, Volkswagen has modified all TDI vehicles to ACTUALLY meet U.S. emissions standards, and started selling them back to the public. Not only are the majority of these cars in like-new condition, but VW has decided to issue extended warranties that cover the vehicles for up to 11 years or 162,000mi, depending on the vehicle's age. So, what is covered under this extended factory warranty, and is it worth buying one of these re-fitted cars?
In short, the answer is a resounding YES.
First, lets explore post-modification performance. Cars.com conducted their own experiment, where they tested the power and acceleration of a TDI model before and after the emissions modification. Here is what they found:
 Before the fix: The best run returned 135.4 horsepower at around 3,900 rpm and 225.3 pounds-feet of torque at around 2,400 rpm.
After the fix: Our best run produced 133.1 horsepower and 217.0 pounds-feet of torque, at similar respective rpm.
From Cars.com's calculations, we can see that peak horsepower fell just 1.7%, while peak torque fell 3.7%. These are negligible differences, especially for the average driver. When testing 0-60 mph speeds, Cars.com discovered something interesting: the TDI was faster AFTER the modification. Go figure!
Before the fix: The best of six acceleration runs clocked 9.75 seconds from zero-to-60 mph.
After the fix: The best of six zero-to-60 mph runs was 9.67 seconds.
Overall, the car's performance was barely effected by the emissions modification.
Diesel cars are often touted for their incredible MPG as apposed to gas cars. Cars.com tested this factor as well, to make sure no value was lost in the modification. This is what they found:
Before the fix: Over 135.5 miles, our loop returned 44.2 mpg at an average 40.0 mph.
After the fix: Over 136.2 miles (longer because of an accident detour) our loop returned 42.4 mpg at an average 34.5 mph.
The higher cost of diesel fuel is combated and then some by the efficiency of the diesel engine. Plus, you can rest assured that your car is not polluting at an alarming rate, and falls well within EPA standards.
So, should you buy a Volkswagen TDI? Cars.com sure thinks so, and so does RideSmart Auto. We have been handling these diesel models since they were first re-introduced into the market, and they have been some of our hottest sellers. When it comes to fuel economy, safety, and overall reliability, you simply cannot beat one of these low mileage cars. It's not every day that you find cars 4 years and older with under 30,000 miles, and still in like-new condition. This one is a no-brainer: buy a Volkswagen TDI, you won't be disappointed.